There's more to Bohol than what most travel itineraries of travel agencies offer. The usual trips to Chocolate Hills, see the Tarsiers, etc. is fine, but there is more jewels and treasures that can be found in Bohol if you just take more time to look. These places aren't ones that you usually see on ads but they should be. These places are ones that would take your breath away and give you another side of Bohol that you might not have known of. Some of these hidden treasures are the Cadapdapan Rice Terraces and the Can-umantad Falls of Candijay.
Cadapdapan Rice Terraces
Banaue isn't the only place in the Philippines that has rice terraces. Yes, even Bohol has created its own version of rice terraces. There are actually quite a lot of rice terraces in the area such as in the towns of Sierra Bullones, Lila and Jagna, but almost everyone would agree that the rice terraces in Candijay is the one that all visitors must see. Locals believe that natives of the area were the ones who created this magnificent structure many years ago. In size, it might be nothing compared to the Banaue Rice Terraces, but in terms of its overall look, it sure is as beautiful.
The dominant color immediately seen here is verdant green or golden yellow (during harvest seasons) which is best appreciated when the sun is up. This rice terraces expands over at the mountain slopes of Barangay Cadapdapan which is irrigated through the waters coming from Cadapdapan River (which is actually the same river that flows to Can-Umantad Falls). Although there isn't much to do here, it is a sight to behold that one must see whenever they get the chance to visit Bohol.
Can-Umantad Falls
Just a couple of minutes away (or I must say just below) from Cadapdapan Rice Terraces, the wonderful waterfalls await its visitors. It is claimed by the locals to be the highest waterfalls of not that area of Bohol, but of actually the whole Bohol.
The falls main cascade towers at a height of 60 feet high (image how high that is!) and it has a total of three layers that have boulder structures in which gives a unique outlook of how the water flows down. The basin of the waterfalls is very shallow, so there's no need to worry of not knowing how to swim. (But it is quite rocky, so best to wear shoes made for them). A little down the falls, you'd see the next cascade which is smaller than the initial one. And its water drops into a small but clean green pool. This is where most visitors choose to relax and enjoy the scenery. The falls offer clean, fresh, and cool water; perfect for those looking for a way to cool off from that intense heat.
Travel Notes
Eleuterio's Can-Umantad Falls and Rice Terraces Resort Inc. manages Cadapdapan rice terraces. Entrance fee: P20 per person; p

arking fee: P10 (for motorbike); and P20 (for private cars)
Not for fainthearted! From Cadapdapan Rice Terraces you have to trek down the more or less 500 steps to get to Can-Umantad Falls.
If you want to avoid the trek going down to Can-Umantad falls (slippery during rainy days) then the difficult climb back to the rice terraces, after visiting Cadapdapan rice terraces, you can hire a habal-habal from the farm going to the other much easier jump-off point. A more or less 10-minute habal-habal ride and a short walk, this jump-off point was developed by the Local Government Unit and no entrance fee as of this writing- just register in the logbook.
Wear comfortable clothes and hiking shoes
Last but the most important, DON'T LITTER!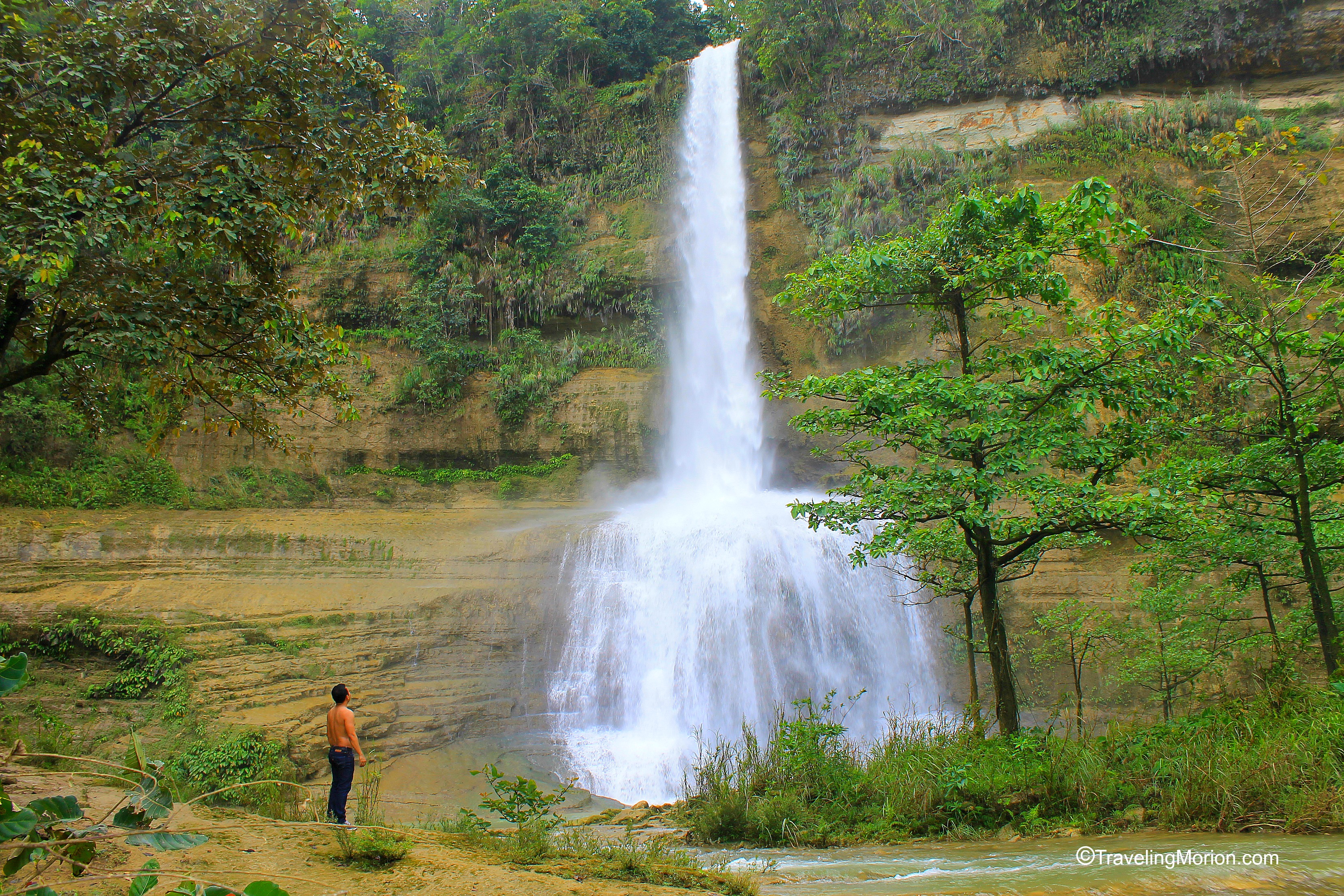 How to Get There

Fly to Bohol. From Tagbilaran City, ride in a bus or van routing Ubay. Alight in crossing Lungsod Daan. From crossing, hire a habal-habal that will take you to Cadapdapan Rice Terraces. For habal-habal ride, I recommend Along Pesana [+639481500945] , a local of Cadapdapan.
Add Cadapdapan Rice Terraces and Can-umantad Falls of Candijay to your itinerary on your visit and discover a new side of Bohol!
_______________________________________________________________________________________________
Follow TRAVELING MORION's Journeys and Travels